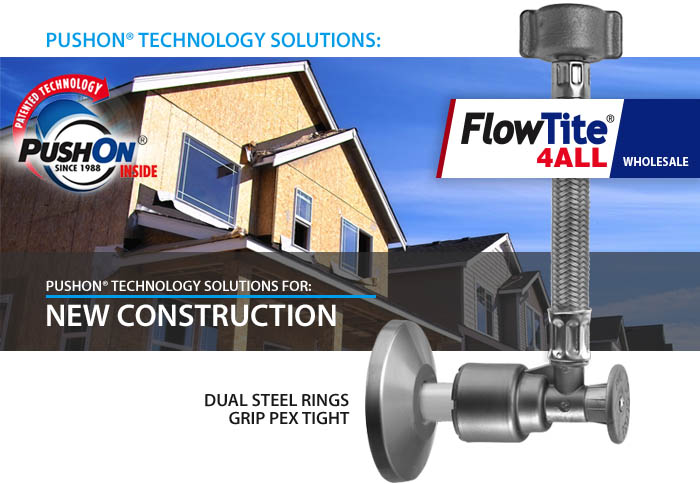 NEW CONSTRUCTION
Single Family and Townhouse
Every builder knows that the job is not always finished just because the new home is. Once homeowners move in, callbacks aren't just stressful — they can significantly reduce profitability. With ACCOR Technology's FlowTite® 4ALL push-fit valves, you have very little risk. The product is guaranteed to be leak-free — and the 10-year warranty covers both parts and labor.
Multifamily
When you're installing new plumbing in dozens or hundreds of units, the hours add up fast. ACCOR's PEX supply stops install in just minutes — saving as much as 30 minutes per unit. That could mean hundreds or thousands of dollars saved per project.
What's more, installation requires no tools, gluing or soldering — and everything you need comes in one kit. By using factory-preinstalled connectors, you're virtually guaranteed to eliminate leaks and avoid callbacks.
Hospitality
The quicker your project is finished, the sooner your return on investment begins to pay off. Minimize the time needed to complete all the plumbing by using ACCOR's FlowTite® 4ALL products. Because durability matters, the FlowTite® 4ALL supply stops rely on two internal, nonmovable, stainless-steel gripper rings — you won't find this dual enforcement in any other brand.
Senior Living
Comfort and reliable service are important factors for senior living communities — especially if they're serving residents entrusting them with special needs, such as assisted living. ACCOR's FlowTite® 4ALL long track record that shows superior quality and reliability means that you won't have to worry about leaks and repairs — or inconveniencing your residents.