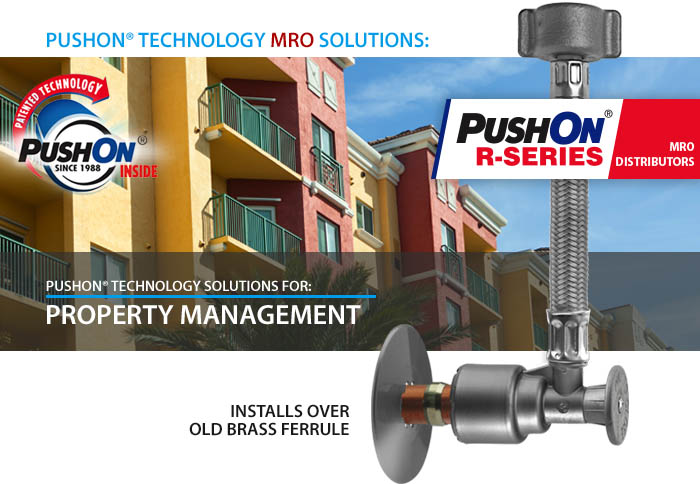 PROPERTY MANAGEMENT
Multifamily, Senior Living
When you're renovating, repairing or replacing a unit for a existing or new renter, a simple supply valve replacement can turn into a major job. With ACCOR's PUSHON® R-SERIES®, there's no need to cut into the wall and worry about the old stub-out — the stop valve installs right over the old brass ferrule, and it takes only minutes. And there's no need to inconvenience all your other tenants either due to long water shutoffs.
Bathroom Renovations or Repair
It's common for the simplest water closet repair to lead to a compression valve replacement. With PUSHON® R-SERIES® valves installed in your units you eliminate long water shutoffs for the entire wing or building for a simple toilet fill-valve replacement. Replacing a compression valve with PUSHON® R-SERIES® doesn't require an in-wall repair, which means less time, noise and most importantly, less resident disruption to complete the toilet repair. Also great for Lavatory supply valve repair, renovation and replacement.
Kitchen Renovations or Repair
Plumbing can be a bit of a mystery when you start each new renovation or repair job — you never know what type of type of supply valve you'll need. You can eliminate the guesswork — and the need to keep various products on hand — with ACCOR's PUSHON® R-SERIES®. ACCOR has a versatile and proven solution that works with any existing copper and CPVC pipes. And with factory-preinstalled connectors, you won't have to come back to the unit to fix leaks commonly associated with other products.