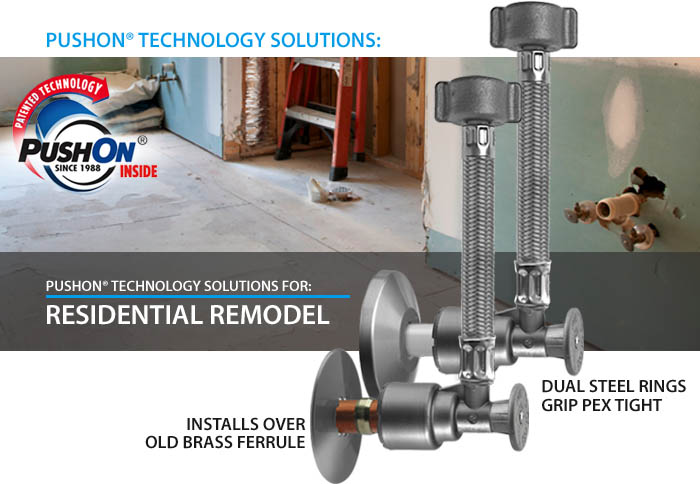 Kitchen Remodel or Repair
Every remodel job holds surprises when it comes to plumbing — you never know what type of supply valve you'll need. ACCOR's FlowTite R-SERIES eliminates the guesswork by presenting a versatile, proven solution that has very little risk for you. Not only are the stop valves designed with simplicity in mind, they're the only ones on the market that can be installed over the old ferrule.
Bathroom Remodel or Repair
Just because it's a supply line, it doesn't mean it shouldn't be aesthetically pleasing. ACCOR's products come in three colors — Clean White, Brushed Chrome and Oil-Rubbed Bronze — to easily match the most popular designer finishes. But it's not all about the looks. Factory-preinstalled connectors help eliminate leaks, and are the most practical solution to the hassles of the old stub-outs.
New Pex Pipe Installs
Would you rather spend an hour or a couple of minutes installing a supply valve? ACCOR guarantees fast installation — and none of the products require tools, glues or soldering. That means no fire hazards, mishaps because of environmental variations and — thanks to a special design — no accidental removal.